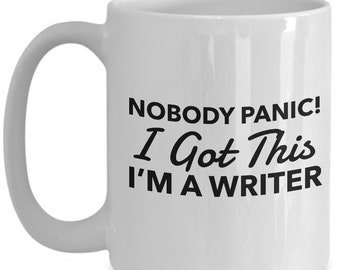 My current WIP (work in progress) is outside my usual genre. Sort of. A bit. Well, kind of. Hmm ... this is going to take a little explaining.
You see, I write historical fiction and historical romance. It's pretty much commonly agreed upon that one can slide seamlessly between those two very connected genres without upsetting or disappointing your readers.
But then there's my current WIP. It's a western. Now granted, it's a historical western, but it's still a western. So what's the difference between historical fiction and a historical western? It's the difference between Margaret Mitchell and Louis L'Amour, or the difference between John Steinbeck and Zane Grey. One is writing fictional characters in historical settings, and the other is writing about cowboys

.
Westerns are all about the cowboys.
I like cowboys. I raised one. No, seriously, my son is a team roper and horse trainer. I really did raise a cowboy.
I took a step of faith when I decided to give this a try. It's not what I'm used to and comfortable with. But writing about cowboys turned into something I didn't expect - a lot of fun! While my tagline has always been, Writing History with a Touch of Humor, I'm finding that humor and cowboys go hand-in-glove. There are times while writing that I literally laugh out loud ... and get some weird looks from my dog.
My foray into writing a historical western is probably going to expand into a three-book series partly because there's enough story here, partly because I've fallen a little bit in love with my main character, and partly because I'm really enjoying it.
It takes some nerve to step outside our comfort zones, but it can worth it too. I challenge you all - whether in writing or another area of your life - to step outside your comfort zone this year and try something new. You never know where it might lead!
Pegg Thomas
PeggThomas.com
https://www.amazon.com/Pegg-Thomas/e/B01M8KLB3Y/